So Today while Mama and I took our walk in the woods, I was just lying around in the lovely golden wheat field ~ when all of a sudden..something moved underneath me....It surprised me so much and even mama more...hehe..check out my expression ...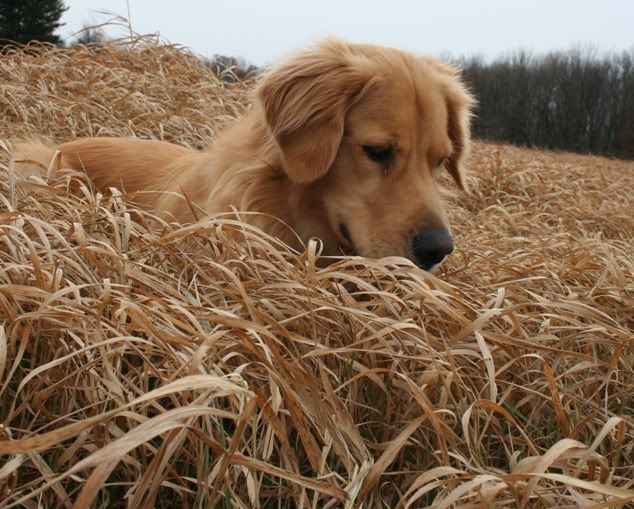 So because the wheat was so tall we kind of did not see what it was till we follow it into the woods..and then THIS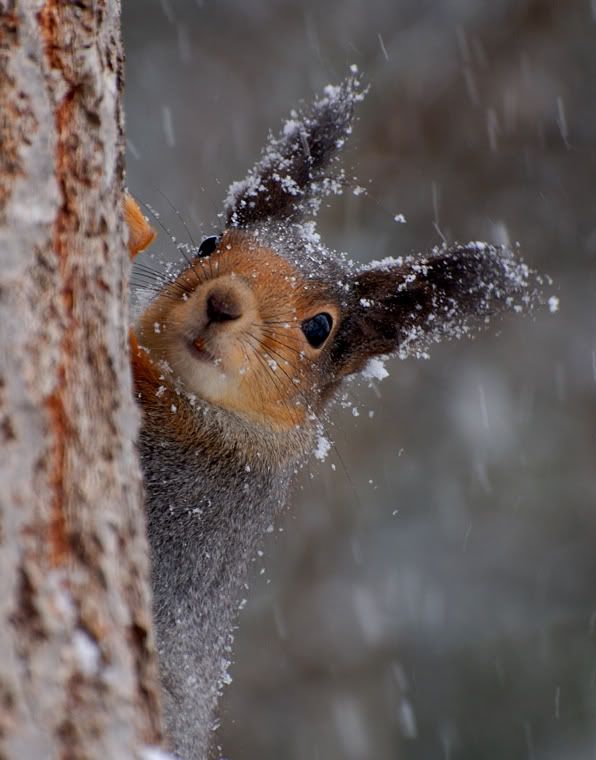 Shot out and ran into a hole in a tree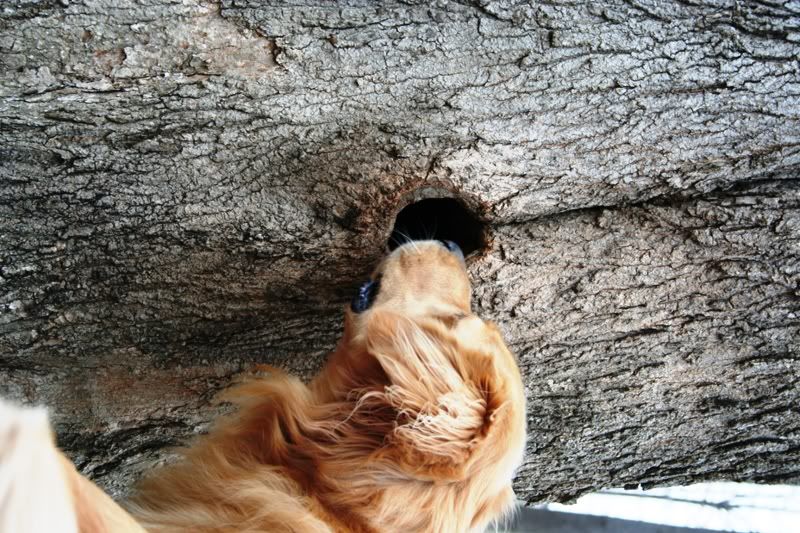 Now what is up with those ears...maybe he is related to Charlie the Coyote...?

Well...I just loved him, and wanted to play ( after all I do get kind of lonely at times, as I am an "only dogchild" after Gimini Cricket went to the rainbow bridge)

I looked every where for him around that tree..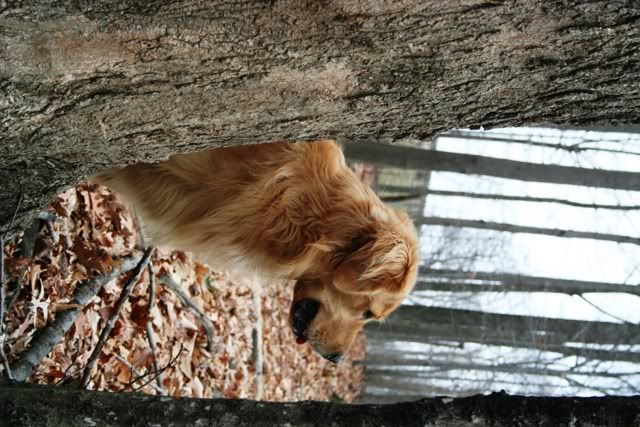 In the tree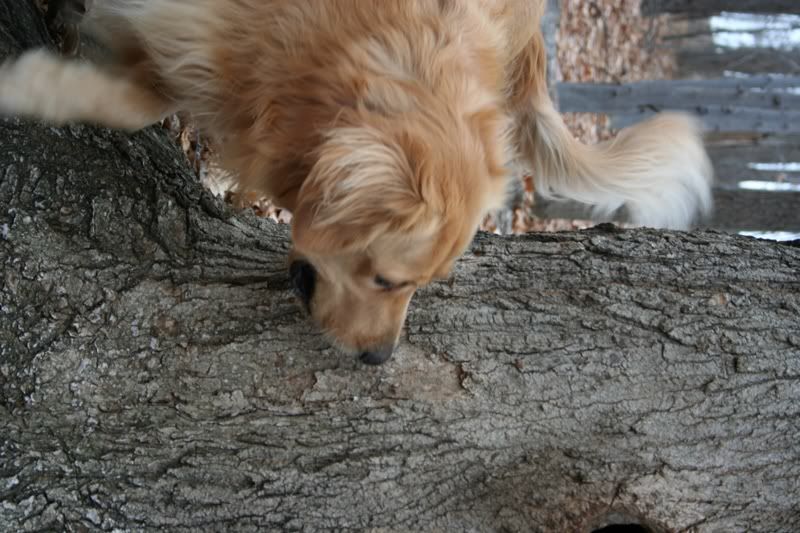 I even tried to FIT into the hole in the tree...


Up the tree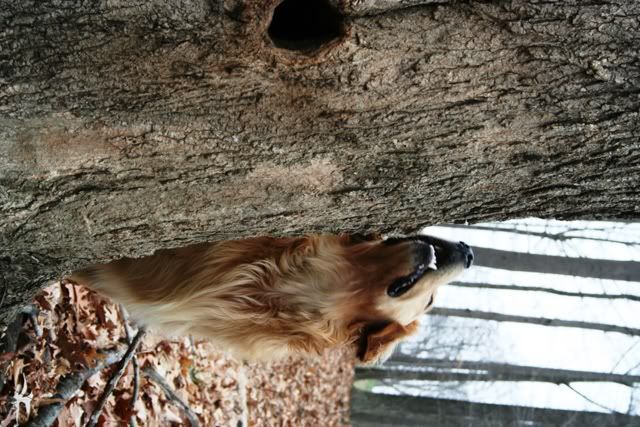 And then all of a sudden I heard a strange noise in the hole and he jumped out out so fast, that mamma could not even get a picture fast enough...and then he ran UP the tree making very funny noises...like he wanted to play...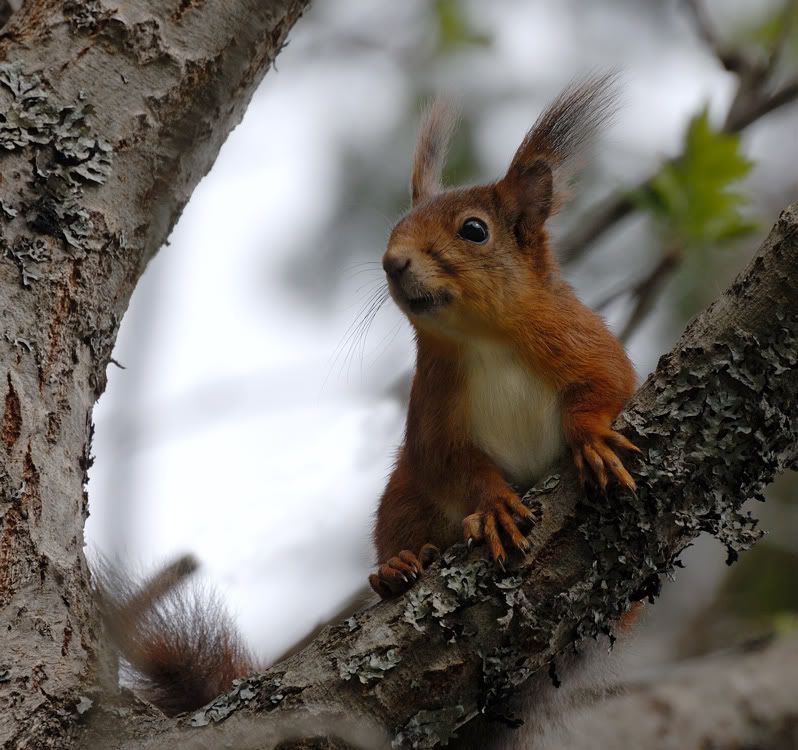 I tried to climb up where he sat on a branch but mamma said dogs can't climb...*sigh

I tried calling him to come down but he just kept making those funny noises...like laughing...I wanted to play sooo badly with him. Mamma said that maybe tomorrow he'll let me kiss him...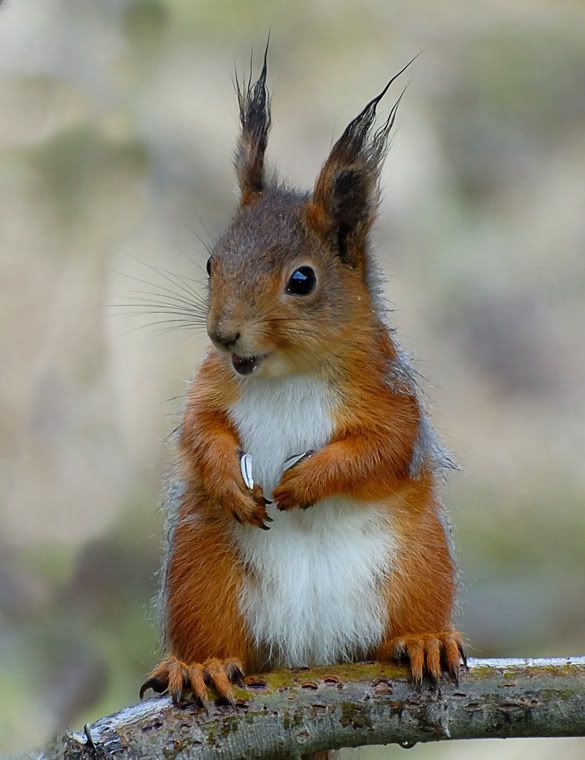 Golden Love
Sir GoingtoDreamaboutsquirrelsAlot

P.S. By the time you read this I will be partying at Asta's House...Yippy...