I wanted to let you all know that my mamma is feeling much better, and life is normalizing here.
PHEW....
Yes yesterday she took me for a long walk in the forest, and we had a great time.

I also wanted to blast a bulletin about the latest popular pastime activity that the "cats" are doing..you would think they would be more concerned about the fact that we are inching closer to Christmas, and Santa is coming to town (s)...You know

"you better be good..you better think twice..."
So all you dawgs out there...watch over your "stuffies" real good, specially if you live with a or two cats!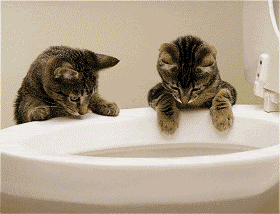 Tailwags
Sir Ihavebeengoodallyear~Alot