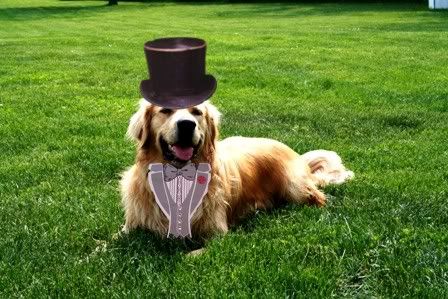 Ike's Wedding in France
*** ~How embarrassed am I....
Ah Gosh ...hehe..I think I must have had too many Rubytini's on the flight to France, and Asta too, cause we cant remember a thing...as a matter of fact i thought I never went to the wedding..how embarrassing ...and Asta too...heheh. I was like lying on the lawn still waiting for Air Ruby to show, ran into the house to check the bloggie and see if there were any delays on Air Ruby, when I saw that Ruby herself has thanked me for a dance, and so I must have been there!!??
I hope I did not do anything foolish while there, like throw anydog into the air while dancing or stepping on any lady paws, or tinkling on the carpet... or on the plane..I think that is it for me and the Rubytini..LOL.
Sir maybegotosomeAAmeetingsAlot