I am sooo excited. I am all ready and just waiting for Ruby now to pick me up on Air Ruby.
And then it is off to Asta's Big barkparty...I even got my sheriff star on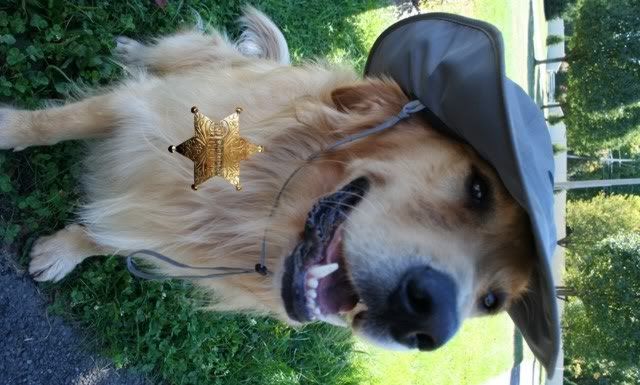 Where is the plane mamma?
Wait I think I hear it...here comes Ruby...I
guess you will read all about the party later,
but you are probably going your self!! So I
will see you there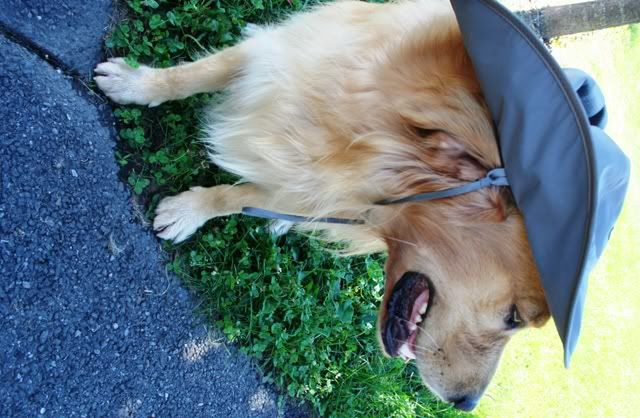 I really should tell you all how it went at the sleepover place, but I am almost not wanting to talk about it. I did not like it, though I behaved very polite. When The pappas and Mammas came to get me, I almost fainted of happiness.
Here is a couple of pictures from Yesterday.

The first one is of me coming out of the door where they had the sleepover,with the person that watched all the doggies.
I had not seen my mamma and pappas yet...well and the rest you can tell I was not exactly unhappy being picked up..hehe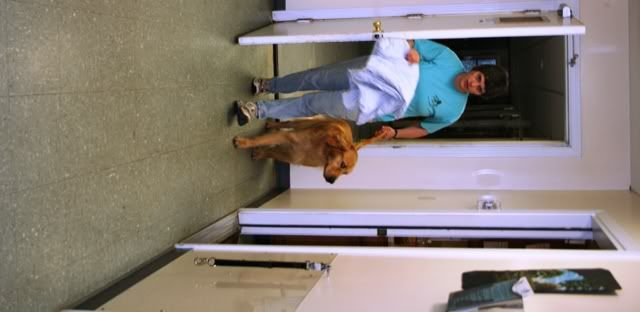 Ohhh I am sooo happy to see you!!!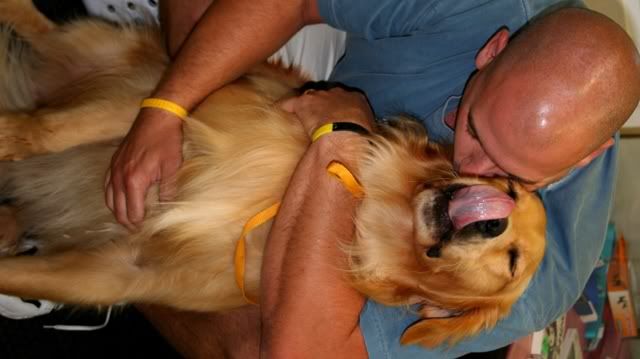 And You...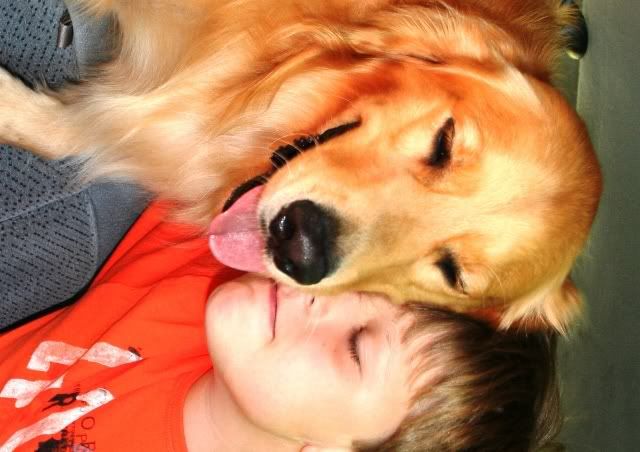 Thank you everydog for sending me cheer up messages,
they helped alot!