Are you ready for more water drops...heheh. Oh come on now..it is TIME, it after all HAS been a while. We have been good, but we can only go so long without getting down low* to the earth, and
seeing some of those spectacular hidden worlds.
So yesterday, it was unseasonably warm (stillis) and in my daily ball playing routine I c
ame across this little friend, who had suffered a similar fate to that of
Freddie the Leaf.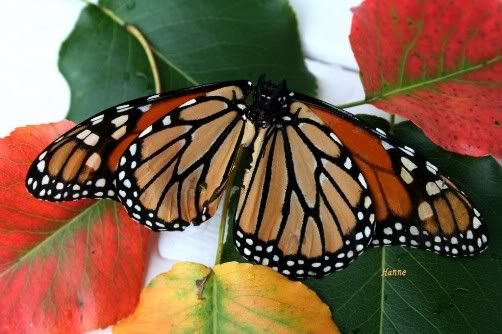 I sniffed him for a long time, to see if maybe my breath would give him his breath back, but he remained un`fluttering, with a single water Drop desperately clinging on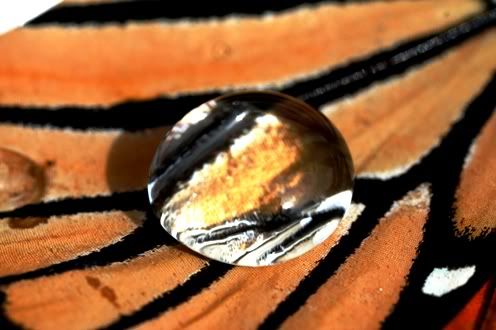 It always makes me think that one day I too, will be Freddie the Leaf, and I would want all my friends to remember me, to maybe even say..

"Oh that Sir Bacon~he was special in his own way, I will always remember him"

I would want to be remembered because I was a good dog, and maybe helped a few monarchs and dogs along my way...maybe even helped them be remembered in a special way.
SO I wrote this little picture story for my new friend the un`fluttering Monarch, who is still
displaying his brilliant colors, even after he has fluttered beyond the Veils of this world!
~On the Monarch's Wings * Lived many things~
`So now-beyond the veils, will you forget the monarch's tale `

Golden Tailwaggins from
Sir Chancelot