AND I think the moon got possessed, cause look at the weird things that happened to the pictures, like that one right after Gimini Cricket





(our little Jack Russel)


died in february...remember everydog??

Okay so last night Mamma and I saw this amazing full moon, and ran outside with our camera, turned the flash off and took some pictures. This is the first one I took, cause mamma let me borrow her camera for once.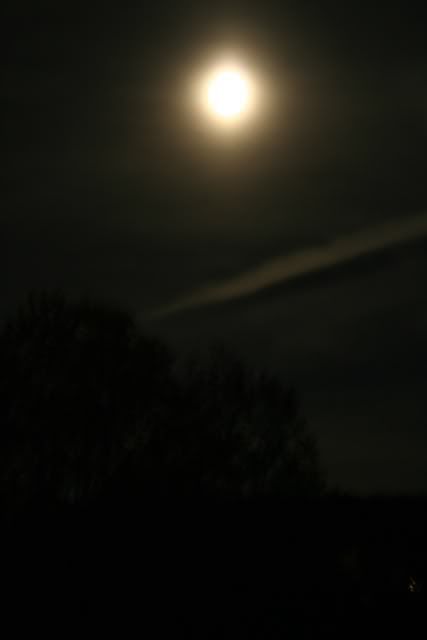 Then I took this one




AND theN I finally took this one, and this is going to sound ghoulishly
Howl'O'Weenish, The Camera acted very weird, when I was trying
to get my paws to click on it, and we thought it
never took the pictures and it was broken till we
got back inside, and looked at the memory card.
(that is the thingy that stores the images)




SCARY isn't it????
..and then look at this one of me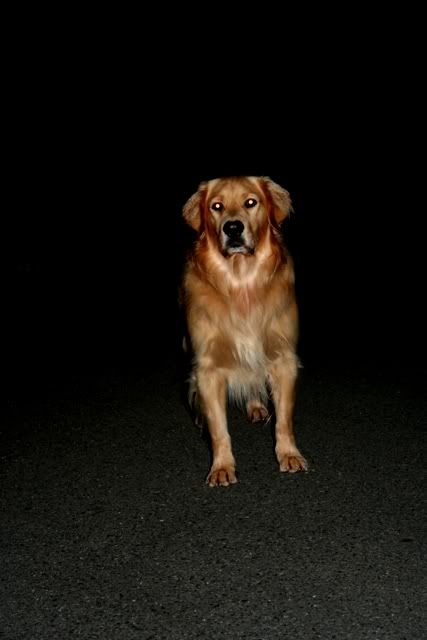 I look like ME is possessed...Bark!!!


and bark this picture out...




It looks like our neighbor's house across the street is on fire and some weird alien light is shining on their house. We do not have street lamps here on our street...YIKES.
So Now I am a little worried about going outside on our lawn, cause maybe there are aliens watching us...and maybe they'll be in SALEM tomorrow night for the party!!!?

"SIR REALLYFREAKEDOUT-ALOT"

OH and here is my two costumes I am wearing
Im wearing this one on the plane and half way through the party



~Sir big bad Wolf~





and then I am changing to this one for the rest of the party and for the plane back home

~Sir GoofAlot~